The Wig
Some times ago I blogged about Calista being chosen to dress up as a lawyer in her Kindy Year End Concert and about my intention to make a lawyer's wig and some prop for her. Well, here's the wig. The base which I got someone to help knit, I'm not a knitter.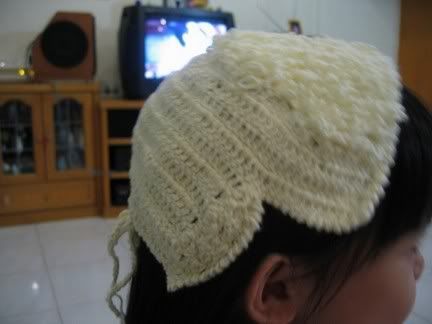 Here's how I make those curls. Tie the end to a marker pen and roll on.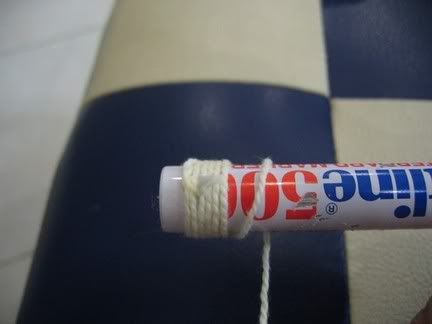 The desired length.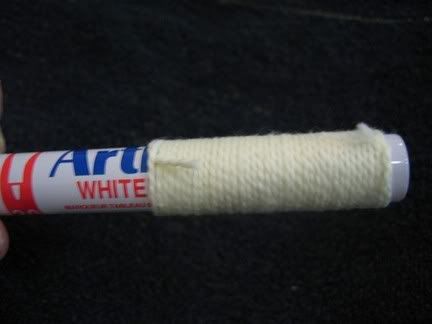 Use your trusty UHU Adhesives, glue the yarn.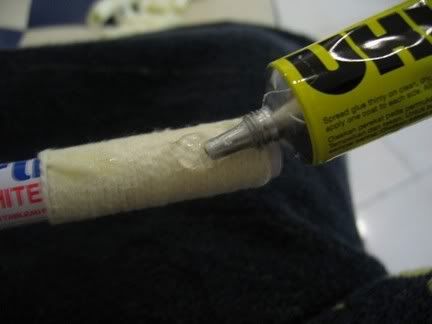 Pull out from the market pen. It does look like a big fat juicy grub, hor.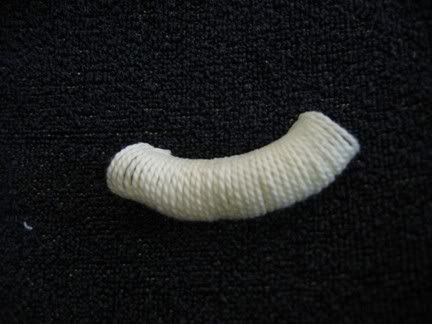 Tadaa! Nice or not? Heheh a bit too small but overall I'm satisfied!